---
Blown-In-Blanket Insulation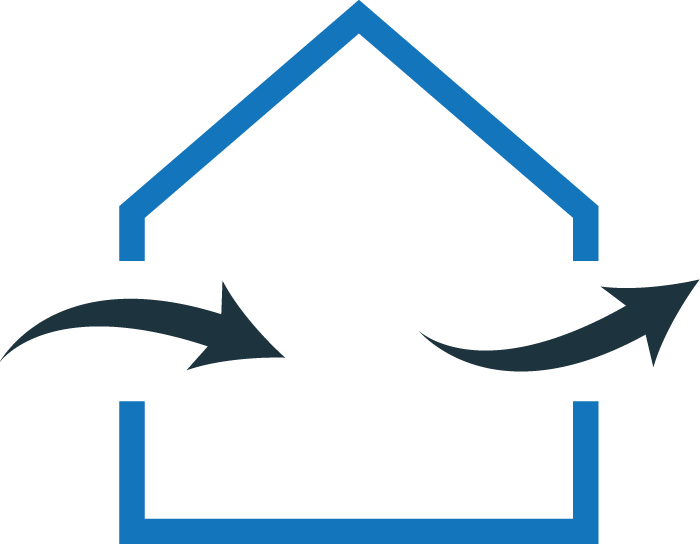 A custom home should have a custom insulation installment, right? This dense packing fiberglass system is pneumatically installed, right on-site, to form fit around every crevice, pipe, ductwork and outlet. What you're left with is an affordable insulation installment that outperforms typical batt work, without the cost of spray foam insulation.
Cost
The increased cost of B.I.B.S. over a standard batt is simply based on the fact that you are getting more material in your walls. A typical batt has a density of .8 lbs per cubic foot. B.I.B.S. is installed at 1.8–2.3 lbs. per cubic foot. In this case, more is better, and your investment starts paying you back as soon as you move into your new home. A typical return on investment for B.I.B.S. is 5–7 years, all the while giving you a more comfortable, quieter home (ROI varies with heating systems, locations and average heading degree days, temperature settings).
Time tested insulator
Fiberglass has been used as an insulation material in homes for over half a century. The B.I.B.S. insulation system utilizes fiberglass' ability to insulate and will not settle, unlike some other blown-in insulation products. With one of the highest per-inch (4.2) in the insulation market, B.I.B.S. even has a higher R-value per inch than Open Cell Spray Foam (B.I.B.S, has an R value of R-23 in a 2 x 6 cavity).
Did you know?
B.I.B.S. has been around for quite a while. In fact, Fleetwood Drywall, Inc. has been the only certified installer of BIBS in the Central New York area for over 20 years.
30% of your heat loss is through your walls. While building a new home, it is important to keep this in mind, since it is much easier and cheaper to get it right the first time around. B.I.B.S. will not only get the job done for you, but unlike other upgrades you may choose when building your home, this upgrade will start paying for itself right away.
B.I.B.S. is installed with a breathable mesh, letting the air out of the cavity and leaving the material in. So it's never damp when it's applied, it is not treated with any chemicals, it is lest dusty than it's cellulose counterpart, and best of all – it will not settle.
Ready for BIBS?
As the only certified installer of the Blown-In-Blanket system in the Central New York area for over 20 years, we are you go to team for BIBS.
Contact us